EVENTS
Yom ha-shoah 2021
Záznam z přednatočeného vystoupení, které připravila Vida Neuwirthová se svými hosty, můžete vidět zde.
Tryzna v Pinkas synagogue, March 8, 2021
Chanukah 2020, zapálení prvního světla ve Vysoké synagoze a před Památníkem ticha, Praha-Bubny. 10. 12. 2020
By displaying the Roma flag at the ŽOP Town Hall on August 2, we joined the commemoration of the Day of the Roma Holocaust.
On the night of August 2nd to 3rd, 1944, the Nazis murdered the last inmates of the Gypsy Family Camp in Auschwitz-Birkenau in the gas chambers. A total of 23,000 women, men and children were imprisoned in the camp during the 17 months of its existence (from February 1943 to July 1944). Approximately 20,000 Roma and Sinti prisoners and prisoners were murdered in the camp in gas chambers, by starvation, lack of care and torture.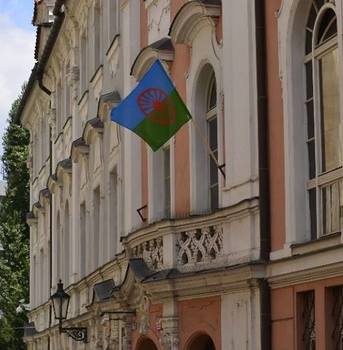 Czech Television broadcast a reportage on the exhibition in Jerusalem synagogue Jews in Iran on Wednesday, July 3rd, 2019 (see Události v kultuře. )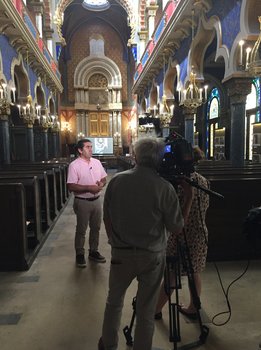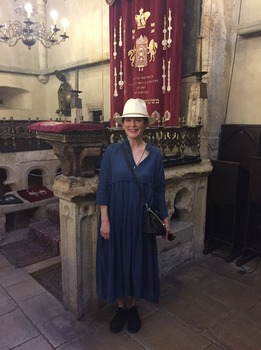 American actress Julianne Moore, the star of the Karlovy Vary Film Festival, visited Old-New synagogue on July 2th, 2019
Thanks you for visiting!
Did you know that you can visit the Old-New Synagogue with a guide? Guided tours of the Jewish Town are organized in
cooperation with Židovské muzeum v Praze.
Commemoration in Terezín, May 19th, 2019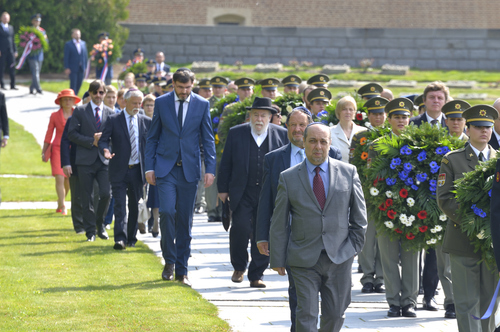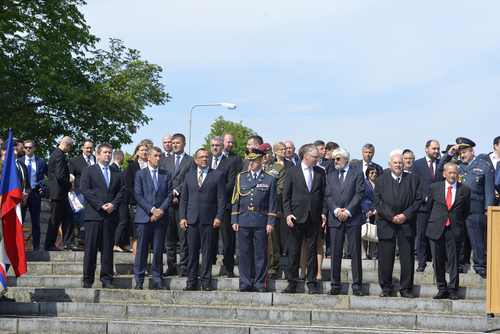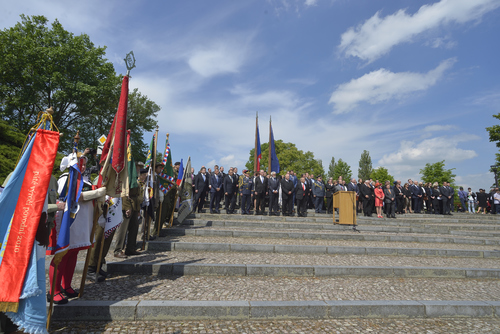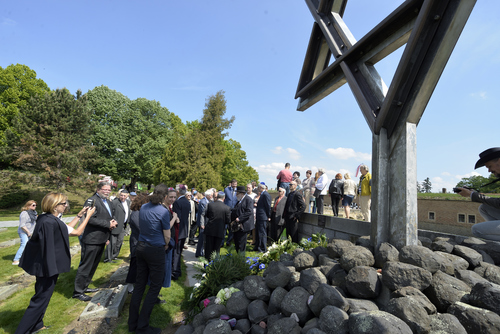 Yom ha-shoah in Pinkasova synagogue, May 2nd, 2019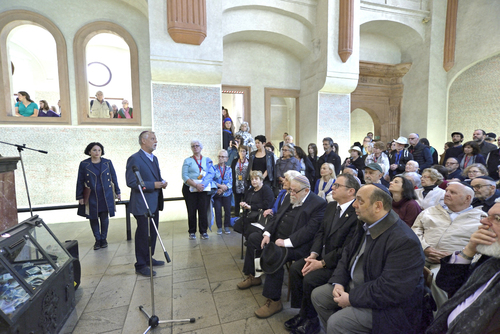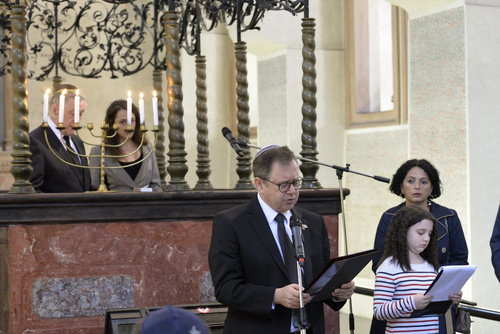 ​
Chief Israeli Ashkenazi Rabbi David Lau visited our community on 13th and 14th March 2019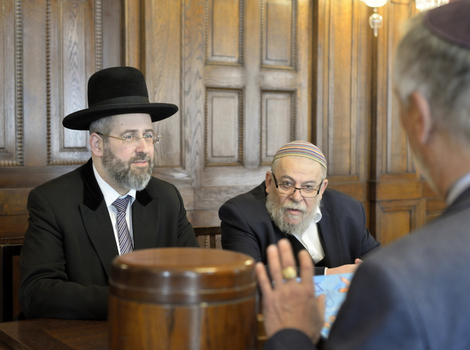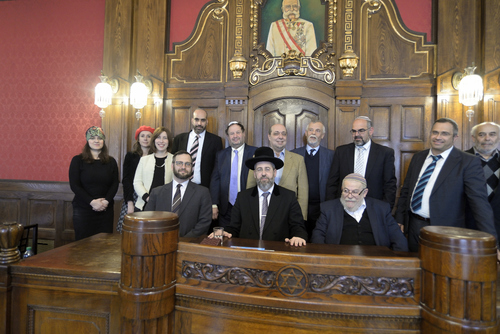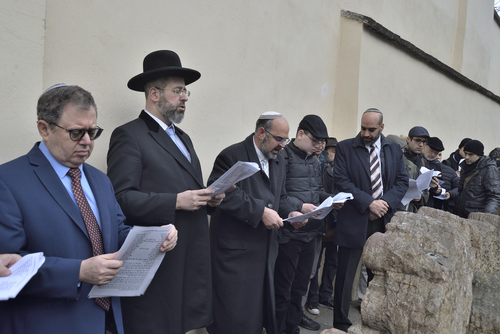 ​
Visit of President of the State of Israel Reuven Rivlin to the Jewish Community of Prague on October 22th, 2015